Rihanna que está sob os holofotes, foi a atração principal do 'Made In America Festival', que ocorreu no sábado (04), na Filadélfia, nos Estados Unidos. O Festival que é uma parceria do Tidal com a BMIA, trouxe Rihanna para performar 27 músicas, como podem conferir no setlist abaixo:
Love the Way You Lie (Part II)
Bitch Better Have My Money
Kiss It Better
O show do festival é praticamente o mesmo que a Rihanna faz na Anti Tour, só os roupas que foram diferentes. Detalhe que a bota que se parece uma calça foi desenhada pela própria cantora que lançou um linha de botas que vai até a cintura.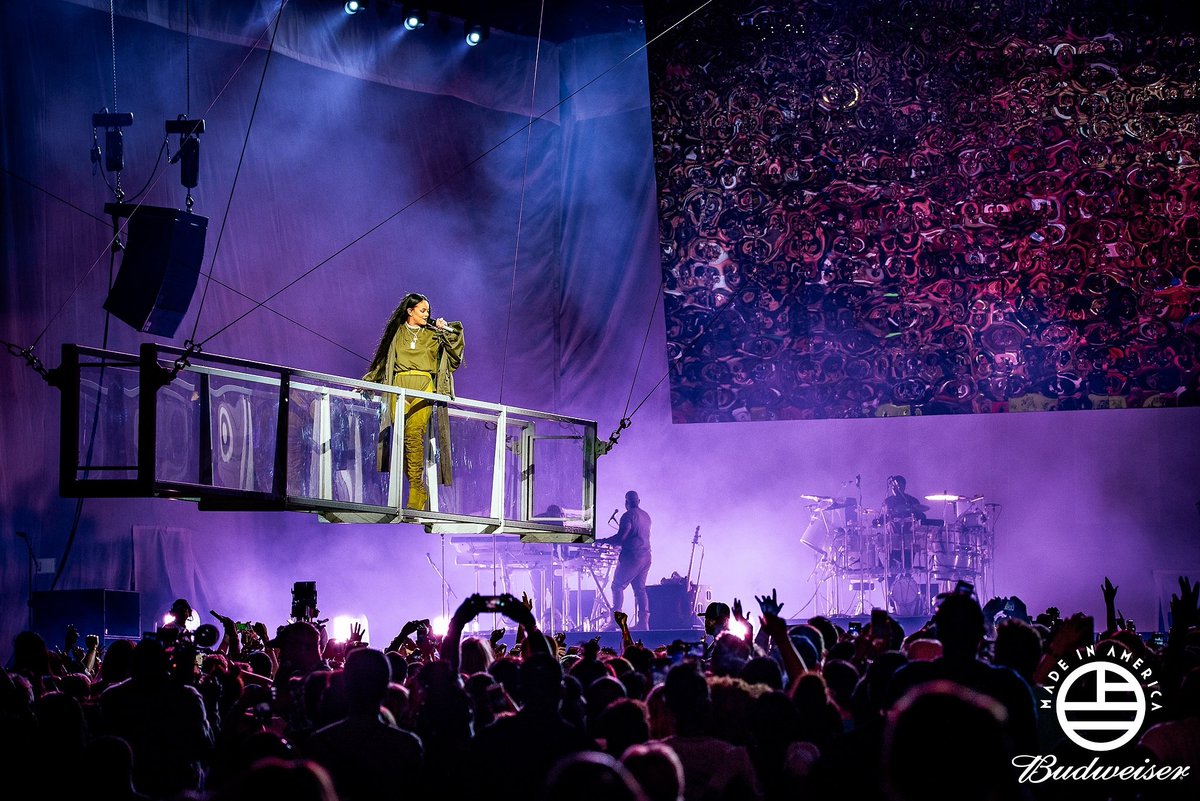 O streaming Tidal do rapper Jay-Z está fazendo um limpa na web, removendo todos os vídeos do show, caso não consiga ver algum abaixo, já sabem o motivo.