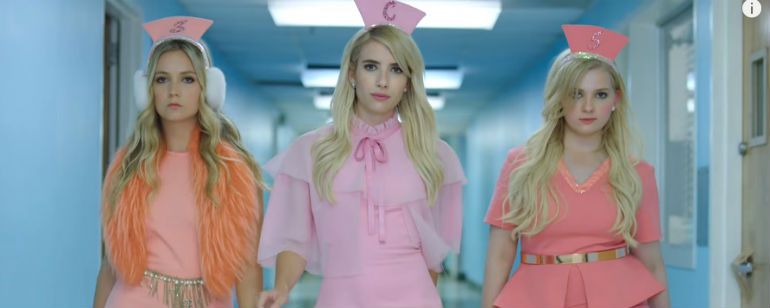 Fox divulgou o trailer promocional e a sinopse do segundo episódio da série Scream Queens, intitulado de "Warts and All".
Conforme a descrição, Um novo paciente (Colton Haynes) com uma doença terrível visita o hospital na esperança de uma cura, mas acaba encontrando um interesse amoroso. Enquanto isso, Chad retorna para ganhar o coração de Chanel e, no processo, descobre um segredo obscuro de Brock. Então, depois de outro encontro com um assassino, Munsch pede a ajuda de uma agente especial da Quantico, Denise Hemphill .
"Warts and All" será exibido na terça-feira, dia 27 de setembro, pela Fox nos Estados Unidos.